What is Sunpoint?
Sunpoint is an energy healing modality which helps bring the subtle energy fields into balance and alignment thereby improving the health and wellness of body, mind, and spirit. Sessions may be performed in person or remotely on humans or animals. Specific conditions or symptoms may be addressed utilizing the Sunpoint modality to invigorate the body's own innate healing capacities.
There are no prerequisites to receiving a Sunpoint energy treatment.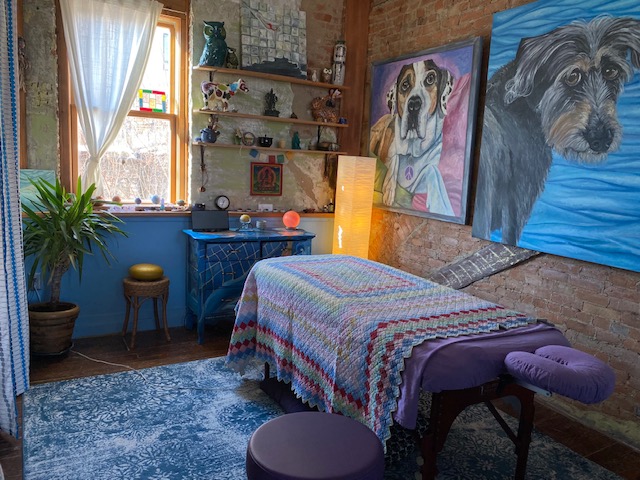 What is a hands on session like?
Each session is preceded with a check in discussion. Hands on treatments are provided in a quiet, private setting, where the client remains fully clothed and reclines on an elevated table. During the treatment, the client will feel an immediate sense of deep relaxation and well being. The session is followed by a period of rest and feedback.
What are the session options?
90 minute Sunpoint Session $95
120 minute Sunpoint Session $125
Remote Animal Energy Healing Session $30
*Sliding scale available
Remote session? How does that work?
Remote treatments may be conducted at any physical distance. The session is preceded with a brief phone call and followed by a verbal review of the experience from the point of view of both client and practitioner. As with a hands on treatment, the client will rest comfortably while the practitioner arcs her energy field to the client's energy field. Clients may experience the sensation of being under an umbrella of light that has an unmistakable signature of feeling and density.
How do I schedule an appointment?
Contact Jennifer by text, voice message or email.
Phone : 641-260-0183
Email : jenfishjones@gmail.com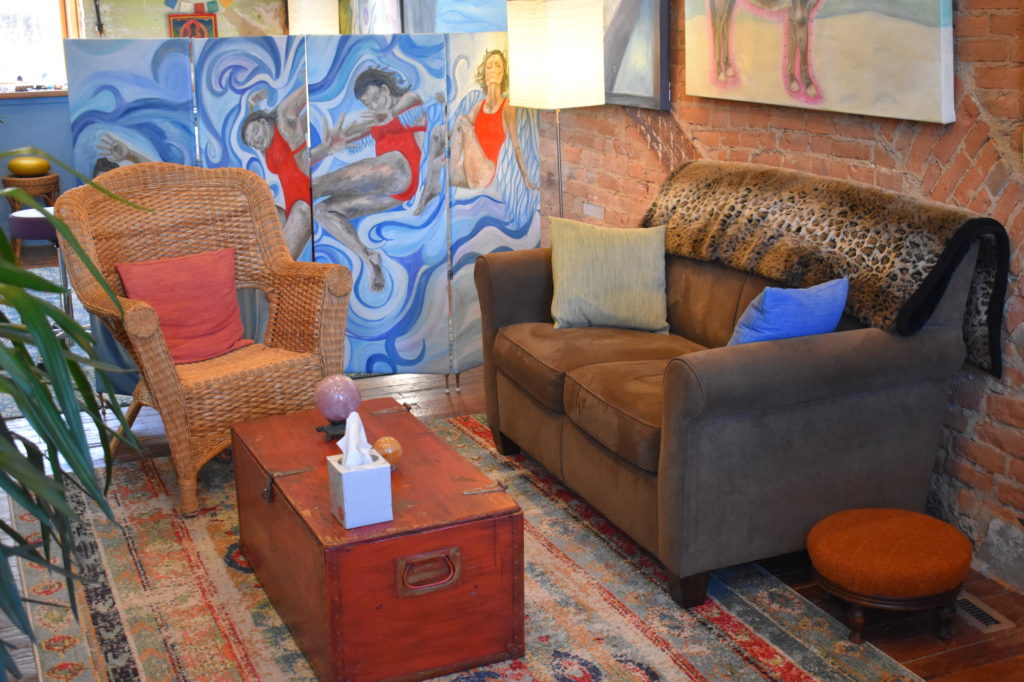 Testimonials
A few nice things folks have had to say about Jennifer's energy work.
I was first referred to Jennifer to receive Sunpoint by my acupuncturist, following a treatment for physical pain. I'd never had any kind of energy healing before, and I was very surprised to leave my first appointment with no pain. Jennifer was able to help me release the energetic stagnancy that was related to the physical issues.
My experience was so positive, I decided to ask Jennifer to work on some other issues I'd been having. Again, I left my appointments feeling wonderfully grounded and had greater insight to what was happening with my subtle energy system.
Jennifer's gentle, judgment-free nature makes her an especially comforting practitioner. I'd recommend Jennifer to anyone who is seeking energy healing to address physical, spiritual and/or emotional issues.
Shawna Wagner
Decorah, IA
I have had many spiritual consultations and remote Sunpoint healing sessions from Jennifer. Highly Recommended!"
Tim Laughrin
Fairfield, IA
Jennifer is an amazing artist, healer and mentor in her spiritual tradition. Beautiful soul.
Janet Sussman
Fairfield, IA
I have fully appreciated my energy sessions with Jennjfer. I always walk away with insight and feeling so cared for. The space and light she provides have allowed the safety for me to journey through some deep transformations. Being surrounded in the artwork is some serious icing on the healing cake!
Cary Wyniger
La Crosse, WI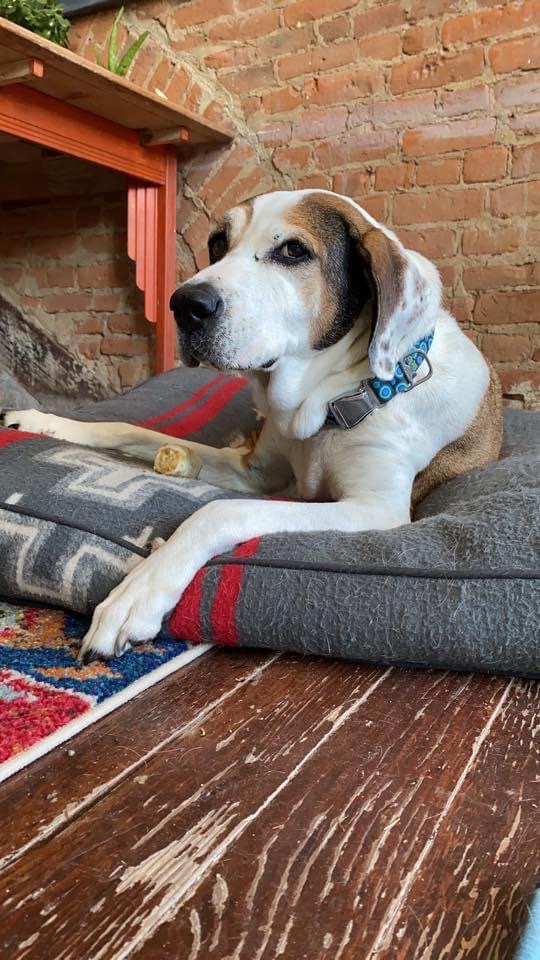 I first started working with Jen when my new-to-me rescue dog, Angel, was recovering from major orthopedic surgery. Jen not only helped facilitate Angel's post-op healing process but developed a strong bond with Angel which, in turn, helped me strengthen my own connection with her. Jen has become a vital part of Angel's healing and rehabilitation – not only from surgery, but from the trauma of her life before rescue. We are now working together on Angel's separation anxiety with great results, and she has helped facilitate my own healing journey as well. I can't imagine where we'd be without her!
Lisa Sloane
Petaluma, CA
Jennifer is an excellent intuitive healer who has helped us a great deal with our new rescue dog. She helped level his energy from his previous trauma and gave us great insights into what he was feeling and how we could help.
Matthew Alexander
Decorah, IA