Mystic Sundog
where visual and healing arts meet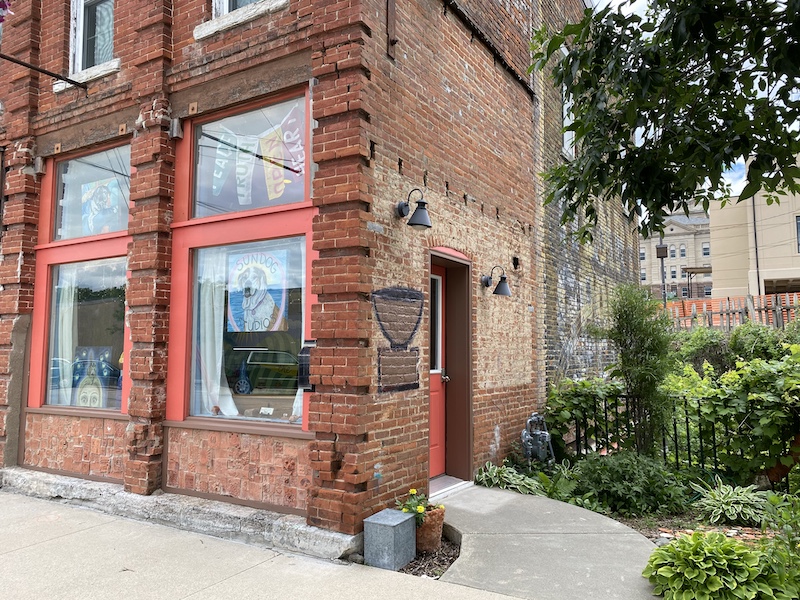 207 Washington Street in Decorah, Iowa
Mystic Sundog was founded by Jennifer Fisher Jones in 2020. Jennifer was looking for a space where she could create artwork and work with clients utilizing healing arts modalities. This eclectic and cozy historic building situated on Dry Run Creek proved to be the perfect location to bring healing and visual arts together.
You are welcome to make an appointment to stop in and see Jennifer's current work, arrange commissions, schedule an energy session or simply take in the view and give the gallery mascot, Ipu a scratch behind the ears.
Gallery Space
Mystic Sundog is equipped with a professional hanging system to exhibit the work of featured artists in group and individual shows.
Jennifer hosts several events every year ranging from exhibiting her own work on the Northeast Iowa Studio Tour to Artful Tarot events featuring artists who create and read their own Tarot decks.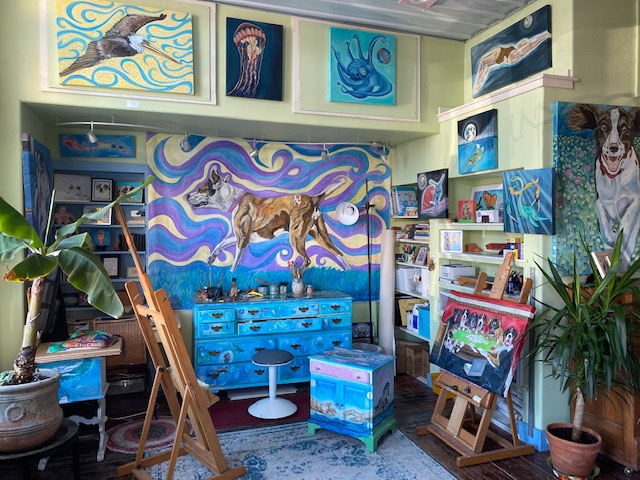 Art Studio
Mystic Sundog has a designated studio space where Jennifer creates contemporary original oil paintings as well as holds individual and small group workshops.
Jennifer considers herself a conceptual series artist. Her most recent body of work focuses on integration and interpretation of the teachings of Soto Zen Buddhism.
Healing Arts
Jennifer offers energy healing sessions for humans and animals featuring the Sunpoint and Reiki modalities.
Small group workshops and training opportuinies that support the holistic and spiritual well being of participants are also available.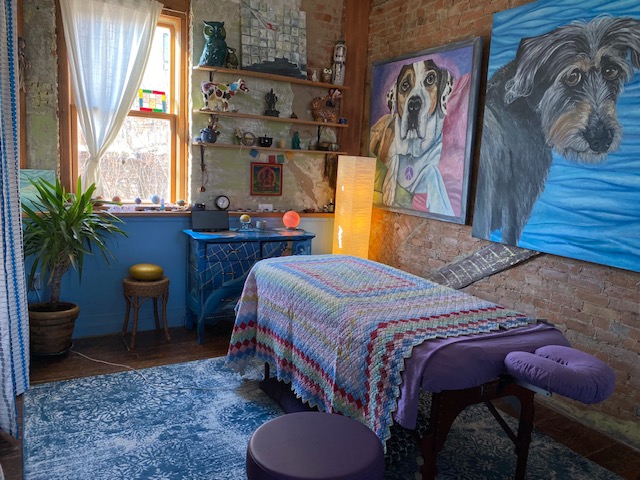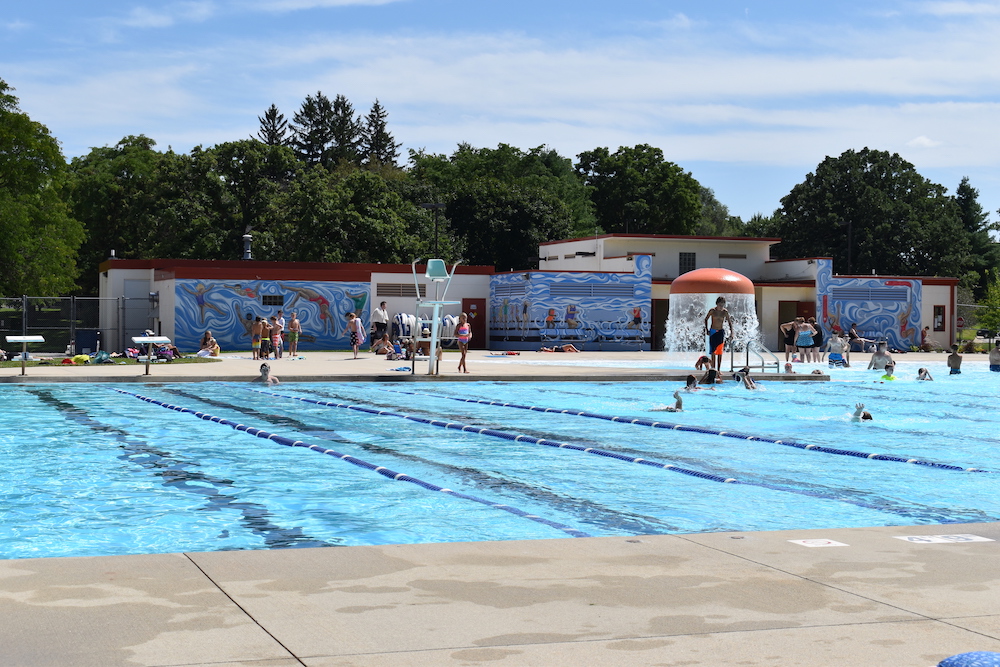 Public Art
Jennifer loves creating murals and public art projects. Have an idea? Connect with her and she'll be happy to brainstorm, work up a sketch or two and provide a quote.