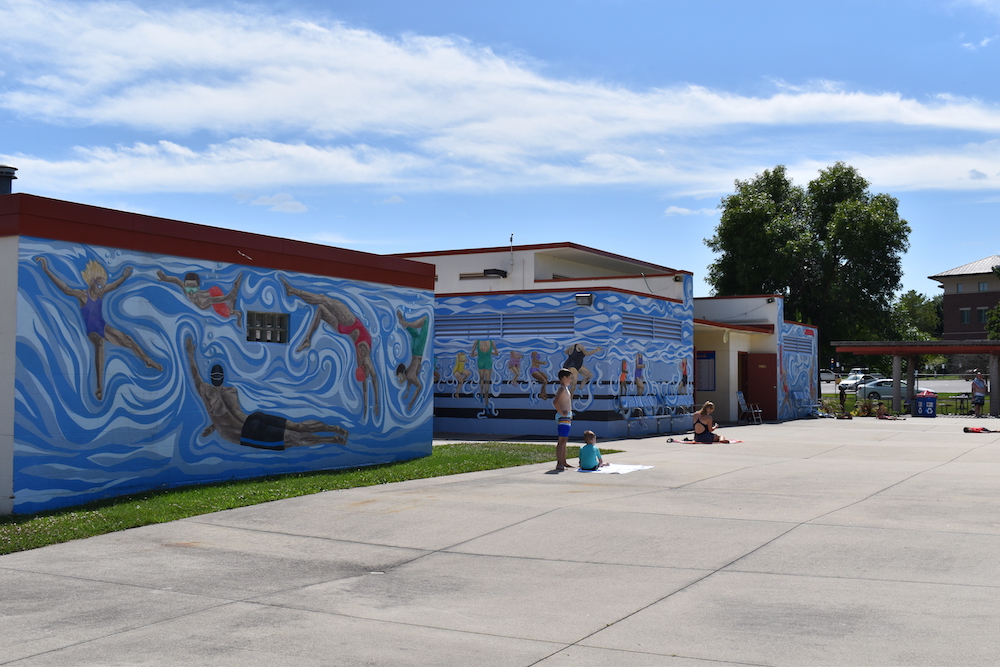 Decorah Municipal Swimming Pool
May 2016-2019 Worked with City of Decorah Parks and Recreation to design and create a series of four large murals at the historic outdoor community swimming pool and recreation area. Decorah, Iowa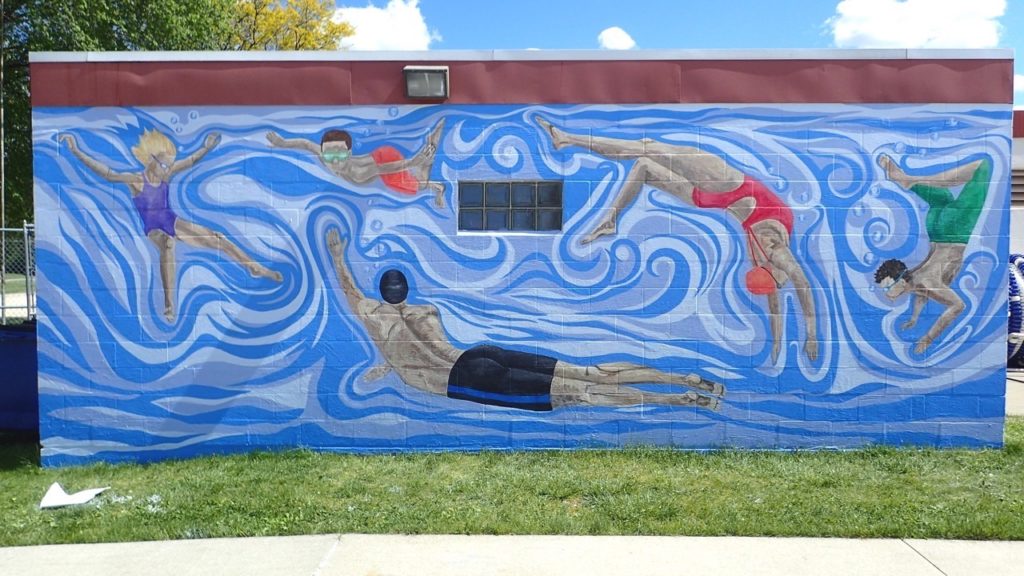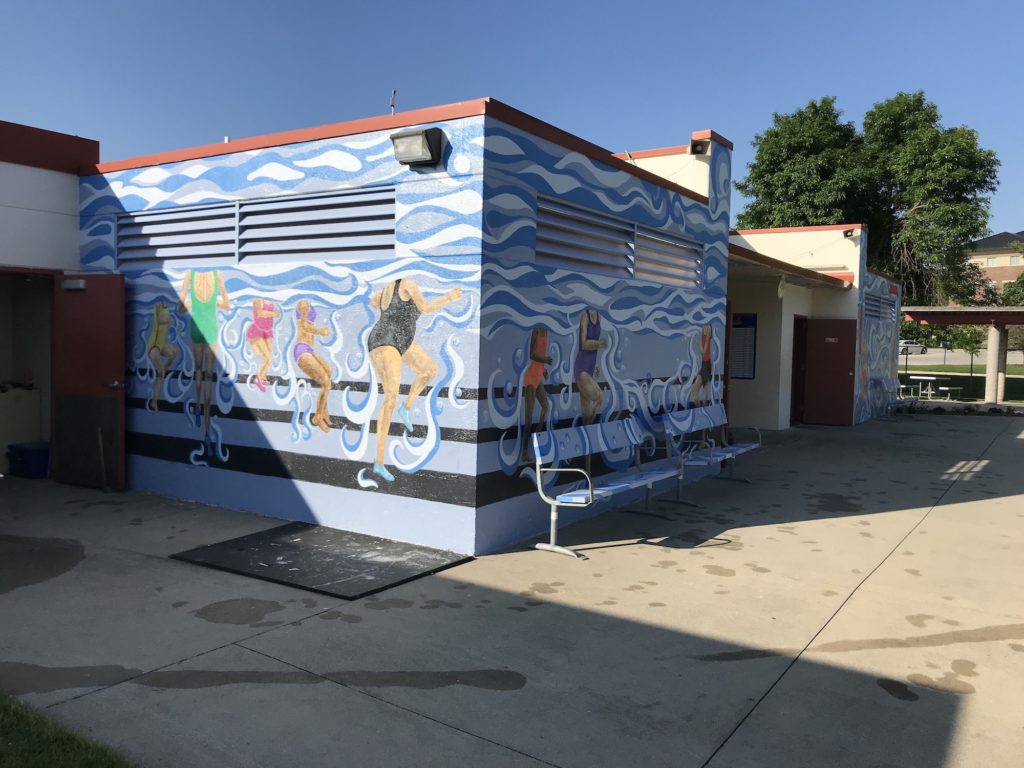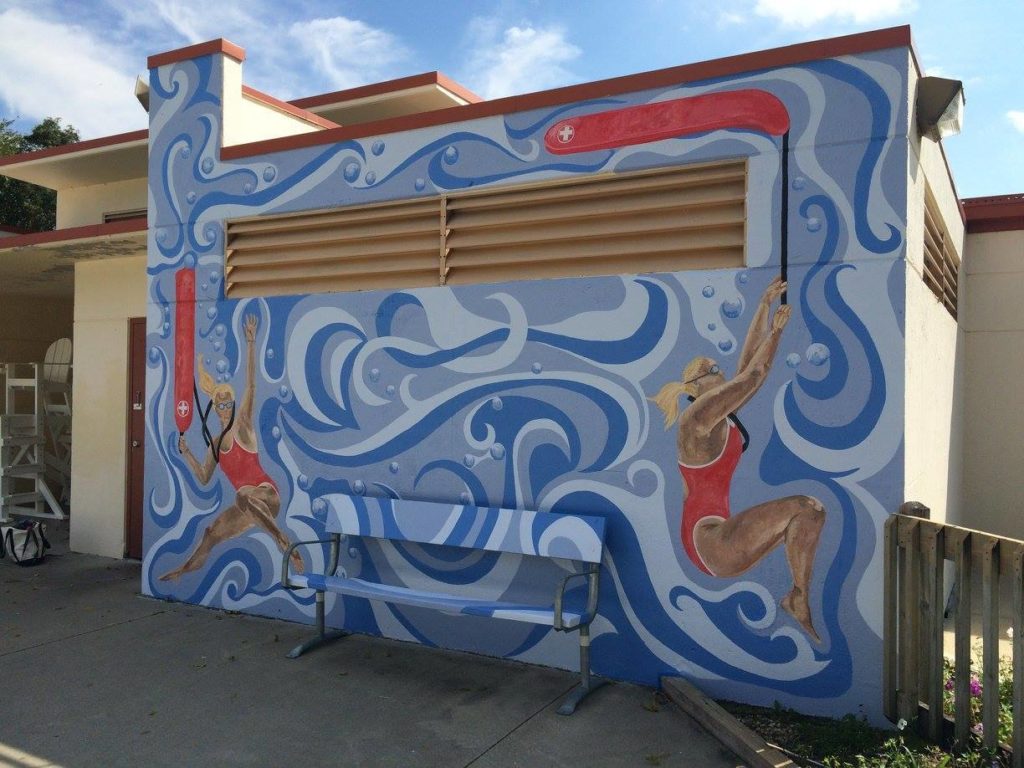 The CONEction, Cresco, IA
Fall 2019
Designed and painted building facade signage incorporating business mission of connecting farms and products to consumers and their tables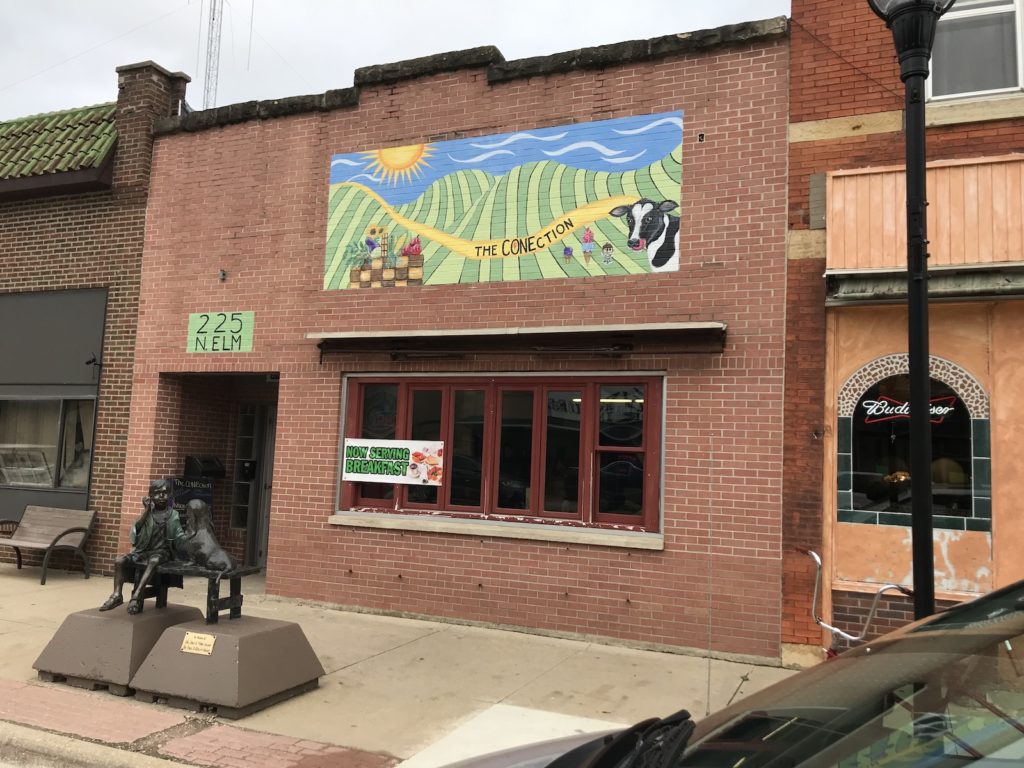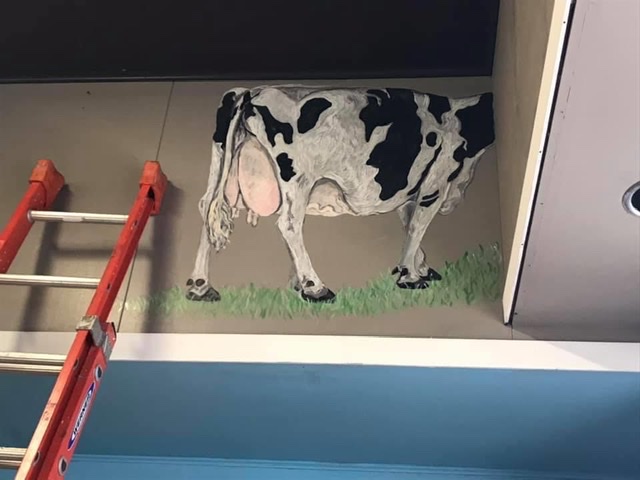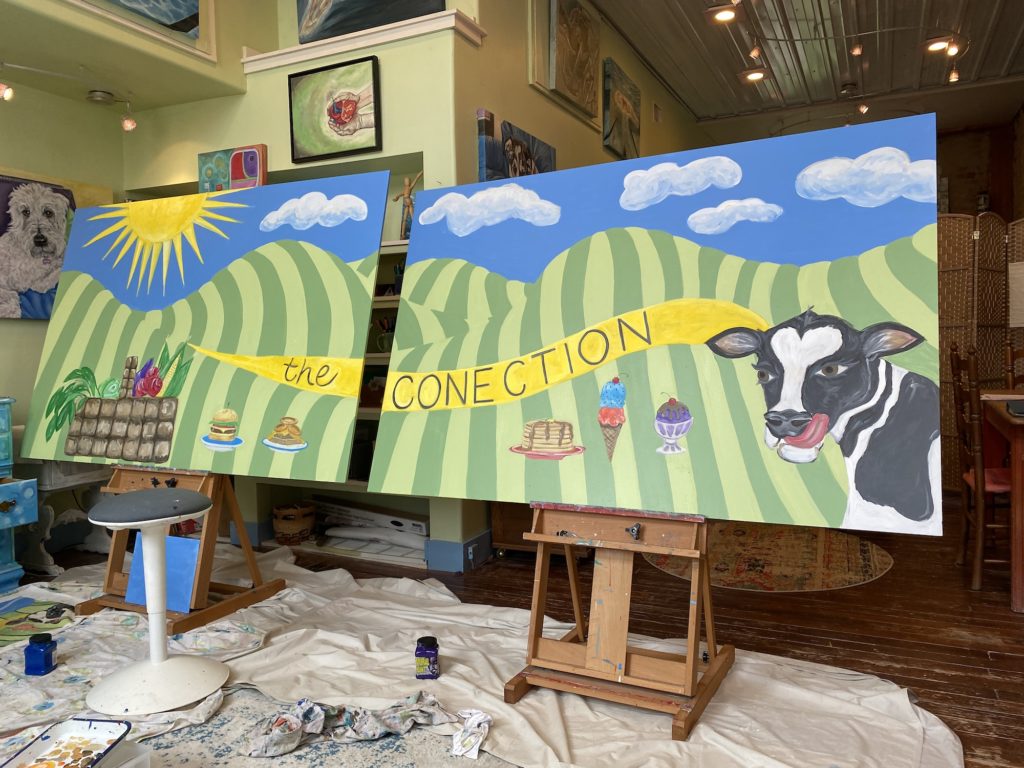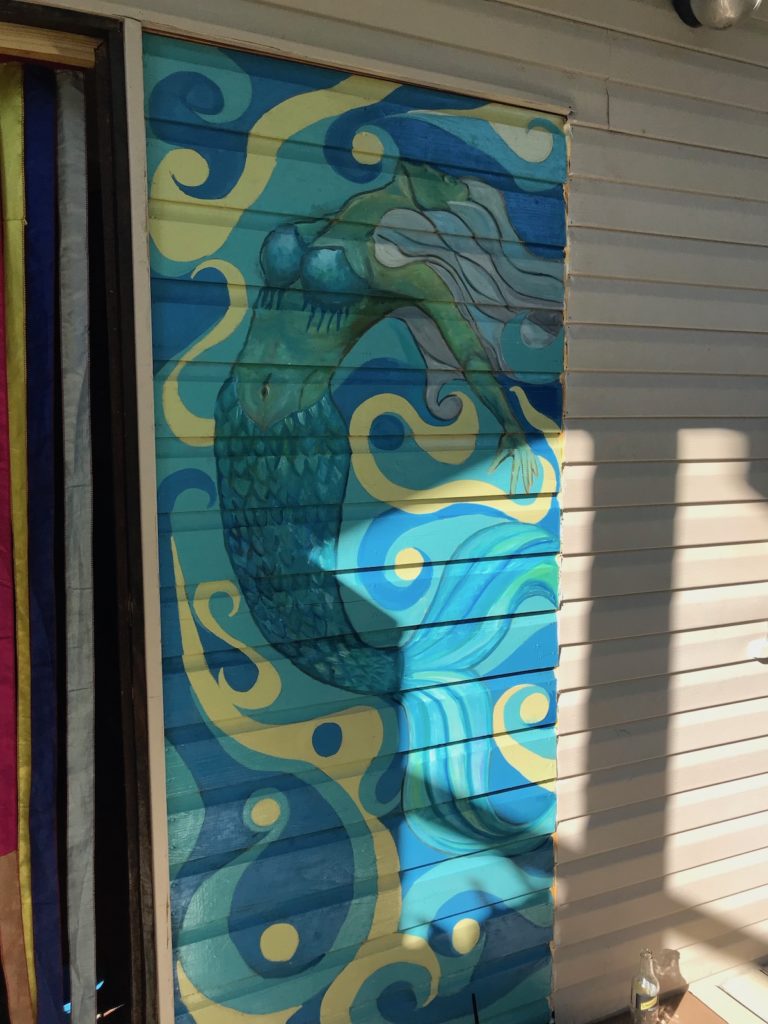 Wish Willy, Caye Caulker Belize
I created this mural for an Airbnb host. Because the island is in the tropics and materials are limited I utilized oil paints on untreated panel.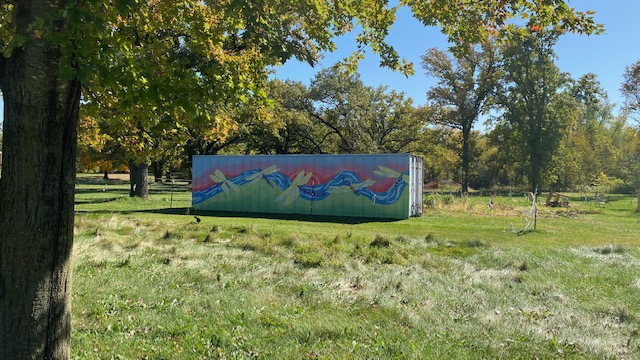 Wonder Glenn, Spillville, IA
The mural "Flow of Freedom" is painted on the side of a galvanized steel semi container positioned in the midst of an orchard and gardens on 11 acres. The water imagery is inspired by the creek which winds and flows through the property.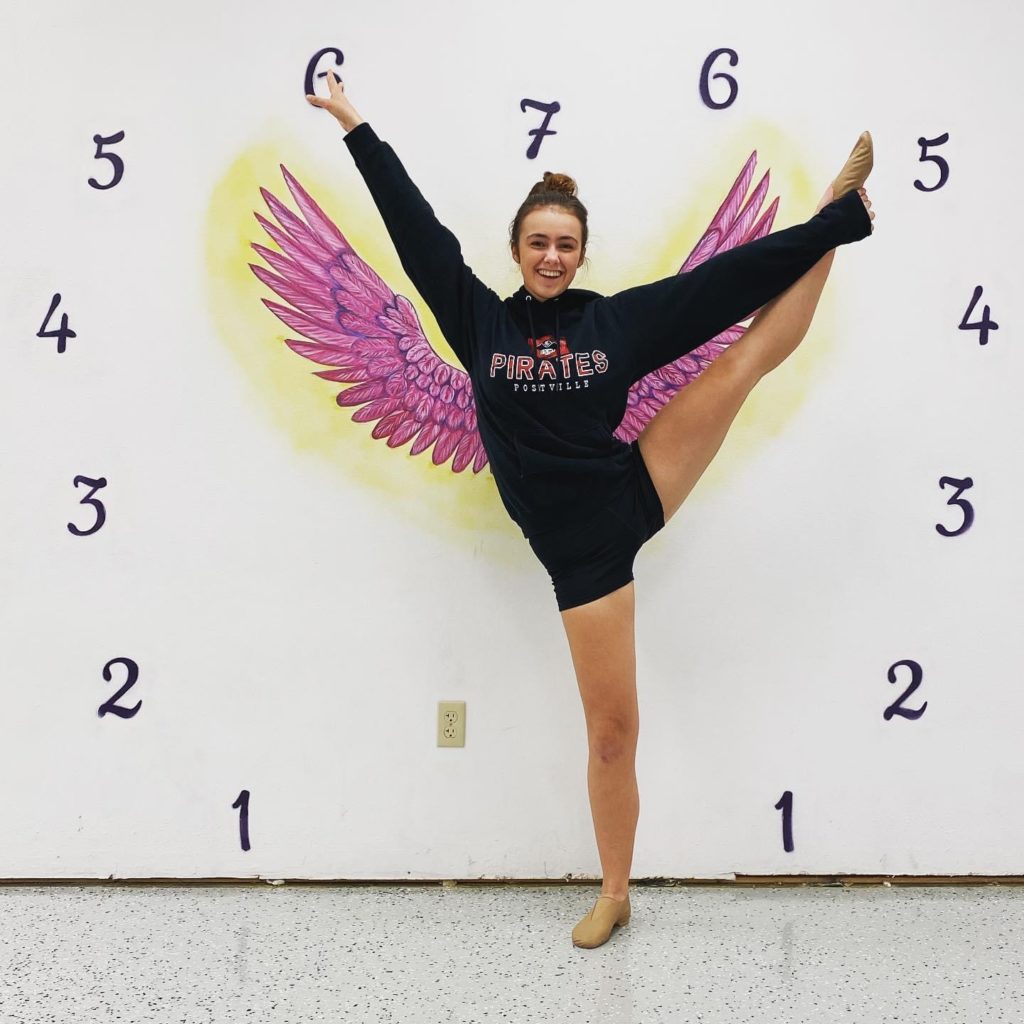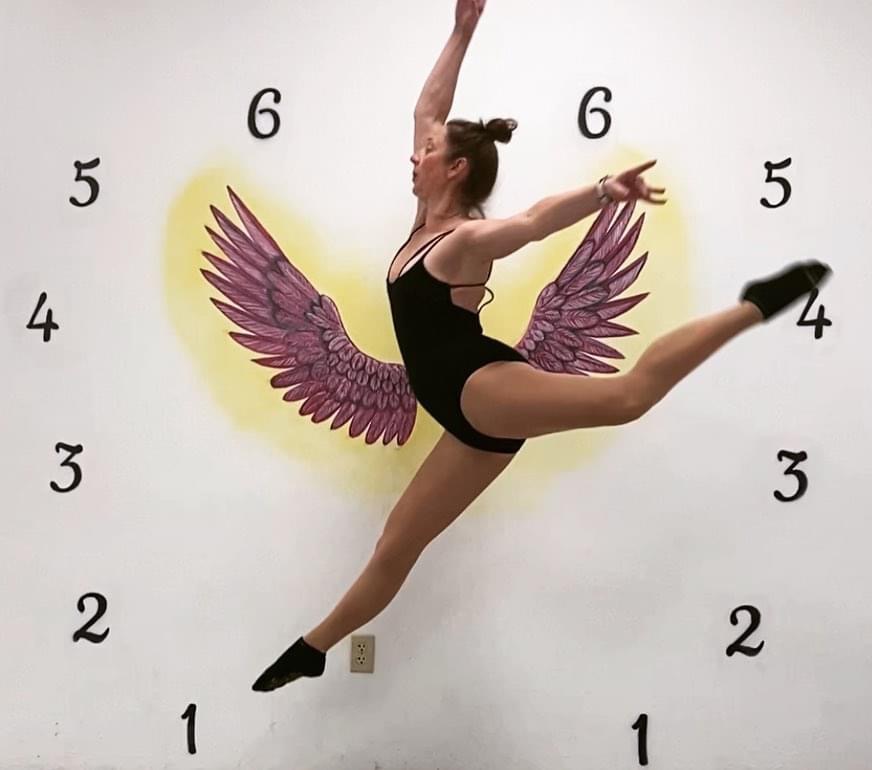 Expressions Dance Studio Decorah, Iowa (2021) Memorial Mural and Flexibility Challenge